American Trusts To Protect Your Assets, Wherever They May Be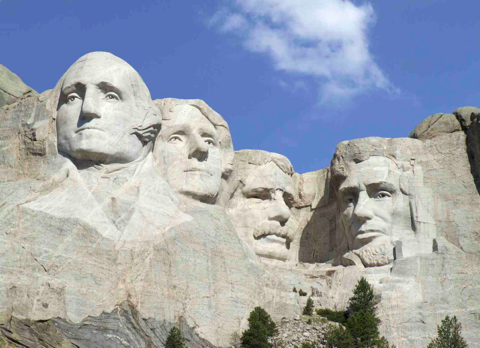 The world has changed. There is now a compelling need to reduce risk and prosper by protecting your wealth in the safest place.

Today that is the United States.

Did you know that the USA now ranks 3 among the world's top tax havens –– and do you know why?

Are you worried about China and its impact on the world economy? Risk of collapse in the EU? Fluctuations in the US markets? The future for you and your children? Can anyone build a fortune anymore and keep it?

I help international and US clients, friends and others find the best ways to protect their savings and businesses – at no extra cost!

The United States is now the safest, most stable place in the world in which to invest and protect wealth – and it will be for many decades to come. Its abundant resources, including energy and food, financial strength, quality of life and sound legal environment assure that will continue.

Other factors make the US far better for holding wealth than traditional offshore tax havens. It is getting so that the risks, including sovereign risk and loss of privacy, are making those far less attractive. Look at what has been happening with funds sheltered in Cyprus and now Panama, as just two of several examples.

In reality, over time, US investments are much safer – and can still offer outstanding long-term returns. Values are superior and investments are highly transparent and liquid. The US simply has the most superior financial system in the world. Secrecy is highly protected by effective laws.

As the visionary creator of index funds, Vanguard Funds' Jack Bogle, says, there is a very good reason why investors in other parts of the world expect greater profitability. There are far higher risks.

Bogle also notes that American multinational companies do 50% of their business abroad. They know how to do it and they have whole departments of experts to manage currency exchange and political risks. At the same time they follow US laws and public disclosure requirements. Where else can you get that?

Why not take advantage?

(Robert Schiller, the Yale University economics professor, has said investment in Russia and Greece may make sense because P/E ratios are low. Of course they are! They are much riskier! Do not take his advice.)

How and Why To Invest In the United States

Holding investments within the US is easy and extremely safe, if you use the right methods and entities.

Smart investing is one thing, and can be done quite safely. Keeping your investments safe (and under your control) is another. You need both. We can work together with your own existing legal and investment advisers, CPAs, etc. without jeopardizing those relationships.

Whether you want tax shelters, the very best asset protection, safeguarding inheritances, extreme privacy, long-term duration or "dynasty" trusts, security and flexibility, whether you own a business, real estate, a family farm, precious art, gold or other assets, or if you even want to keep control over claims by irresponsible family members, you need the right controls. All these are available if done correctly, and we can help you get that done at modest cost.

Through the right legal entities, you can even include titles to assets held outside the US! These legal vehicles are largely only available here and only in certain states.

Investing this way can also help non-US persons and their families legally to immigrate to and live permanently in the United States. EB-5 investor visas are available for those who qualify. (But be careful, the EB-5 rules are changing.)

"In the United States, We Trust"

Private trusts in the right locations permit all of these. While each person may have a different combination of goals, customized approaches can be provided based on your input and fact situations. You can designate your own reliable individuals as trustees and use your own advisors, but you must name a professional administrative trust company in the target state as co-trustee. That company must manage the paperwork and provide ongoing legal compliance in that state. (It is very cost-effective and cheap.) Thus you assure having legal existence in the place with the best laws to do what you want.

The Leading Brand Is In South Dakota

To provide these, I personally examined the market throughout the United States thoroughly as a lawyer for over two years. I have located and chosen what I (and many others) consider the very best company of all to administer trusts – South Dakota Trust Company, LLC, of Sioux Falls, South Dakota.

SDTC is a preeminent, leading brand firm that already serves more than 80 billionaires and 200 other families in the US that each have over $100 million, as well as many other high net worth and aspiring investors throughout the world.

It currently has more than $30 billion in assets under management and over $80 billion serviced for private family trust companies set up with its guidance – so it clearly has a trusted record among those who have the most at stake.

"Switzerland On the Prairie"

SDTC is the most innovative and biggest such entity in the highest ranked trust jurisdiction having the best laws in the US (rated #1 in all categories by Trusts & Estates magazine, January 2016!)

SDTC works together with clients' existing investment counsel, law firms, CPAs, estate planners and other advisors. We do not replace or compete with them. You can still work with the people you trust best.

As noted, SDTC serves as the administrative local co-trustee for private trusts. This is necessary to gain the benefits of titling assets under the extremely favorable laws of South Dakota – and it works even where the assets are held elsewhere in or outside the US.

In practical terms, by setting up in South Dakota and using SDTC to administer and do the paperwork, you can protect your assets forever from almost everybody!

While several other states emulate South Dakota's innovations, to my mind it remains alone as the best. Some now call South Dakota "Switzerland On the Prairie."

I consider myself now very fortunate to work directly with the two brilliant, high integrity individuals who wrote those laws and founded SDTC. The South Dakota Commissioner of Banking regulates their firm under State law. Because of its volume of high net worth clients and economies of scale, SDTC's fees for acting as the local servicing trustee, needed for the assets to be legally held in South Dakota, are not high.

This is a great business model that provides an outstanding opportunity for investors and clients. The benefits are so substantial, and the costs are so modest, that high net worth families and advisors who know about this search it out. Do yourself or your clients a favor by checking it out.

On other pages, I will explain why I came to prefer this jurisdiction and this company above all others, or I can discuss it with you in terms of your own goals.

Absolutely Free Counseling

It costs you nothing to get more information from me and there is no obligation or commitment by doing so. l love talking about this, as it provides such a great service to others.

Make contact with me by email, or I am happy to have a phone discussion with you by advance appointment. Thank you.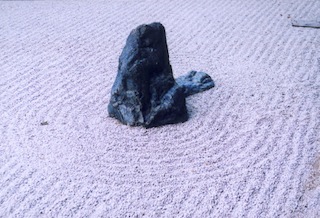 Protected Investing In the United States • Results That Work • Extraordinary, High Value Outcomes